TAKE THE ELECTRIC CAR PLEDGE.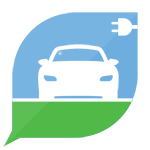 Campaign #1: The 2° Institute is asking people to take the Electric Car Pledge to reduce carbon emissions across the continent.
The world's climate scientists are telling us that the planet doesn't have the luxury to wait for governments to "maybe" or "someday" mandate the lifestyle changes scientists believe need to happen. The time is now for people to wake up from their daily routines and take personal action by making the necessary changes in their lifestyle and purchases that experts are saying must occur. A transition away from a fossil fuel driven economy is one of those steps and thankfully individuals now have a choice to drastically reduce their own carbon footprint through a single decision of making the next car they buy an electric one.
With the anticipation of a new generation of 300km+ (200 mile) range electric vehicles in 2017 in a price range comparable to mass produced gas vehicles, it will now be easier than ever for the average middle-class consumer to make the leap to the new paradigm of zero emission personal transportation. To help individuals take this step, The 2° Institute is asking people to take the Electric Car Pledge: that when they are ready to shop for their next vehicle, that next vehicle they buy will be an electric one. The 2° Institute's Electric Car Pledge Campaign aims to garner one million pledges by the end of 2017 and ten million by 2020. Visit the Electric Pledge website.
We could use your help!
If you believe in what we are trying to do, please help by volunteering or making a one-time donation here. Your money will go towards funding a social media based electric car awareness ad campaign that maximizes ROI by targeting people living in parts of North America with a low-carbon electricity grid. We are also in need of enthusiastic volunteers to be part of our Disinformation Task Force: volunteers charged to politely respond with factual references to social media and other article comment threads that inaccurately dismiss the benefits of electric cars.
Join the movement.
Stay up to date with the latest news and opportunities to help become part of the solution!
ABOUT THE 2° INSTITUTE.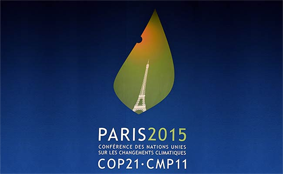 Why 2° Celsius?
The historic Paris Climate Conference of December 2015 resulted in a collective resolve among 197 countries to limit the planet's average global temperature increase to no more than 2°C above pre-industrial levels to avoid a critical threshold above which the planet could experience irreversible catastrophic impacts. To achieve this, governments and individual citizens in these countries will each need to do their part to reduce their own carbon footprint in order to keep the temperature increase below 2°C.
Hope Restored
One very important achievement that came out of this conference is a renewed feeling of hope. Hope is a powerful catalyst for creating a genuine willingness to try. Hope (and compassion) are needed if we are going to succeed at this great human challenge.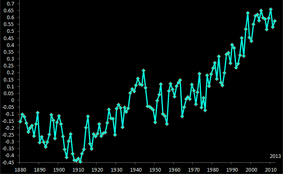 The Mission.
The 2° Institute mission is to develop and support strategies that empower people to make the behavioural and lifestyle changes needed to keep our planet from warming by 2 degrees Celsius.
Instead of laying blame externally and calling on government and industry or others to stop polluting (which some other NGO's already do very well), our focus is to direct people to look inwards at their own contribution to global warming. The average North American's carbon footprint is roughly 5 times as large as the global average so there is a clear opportunity to see drastic reductions on global emissions just by focusing on North American behaviour. Their average carbon footprint consists of greenhouse gas emissions from the following categories: Transportation, Home Energy, Diet, Material Consumption and Waste. The 2° Institute's first campaign is focusing on personal transportation, the largest of the 5 categories. Future campaigns are planned to tackle the other categories with the overall aim to give the average person a clear and achievable roadmap for becoming part of the solution.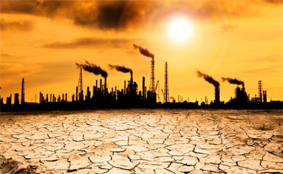 Our History.
Headquartered on the west coast of British Columbia, the 2° Institute is a new face for the Clean Air Society of the Sunshine Coast. The organization has worked tirelessly for the past 14 years to educate the public on the science and repercussions of black carbon and other forms of air pollution on human health and the environment.
Raw Climate Data for the Public
The 2° Institute offers interactive real-time climate graphs to aid educators and researchers. Visit CO2Levels.org.